Wednesday, February 1, 2023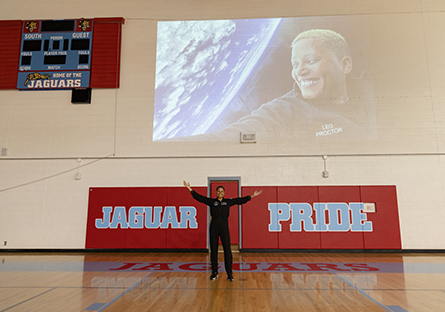 SMCC's Dr. Sian Proctor Shares Her Journey to Space with The Academies at South Mountain
Astronaut, artist, writer and South Mountain Community College (SMCC) professor Dr. Sian Proctor spoke to more than 600 students at the Academies at South Mountain, on Tuesday, Jan. 31, and shared her journey and challenges, and how she accomplished her dream of going into space through art.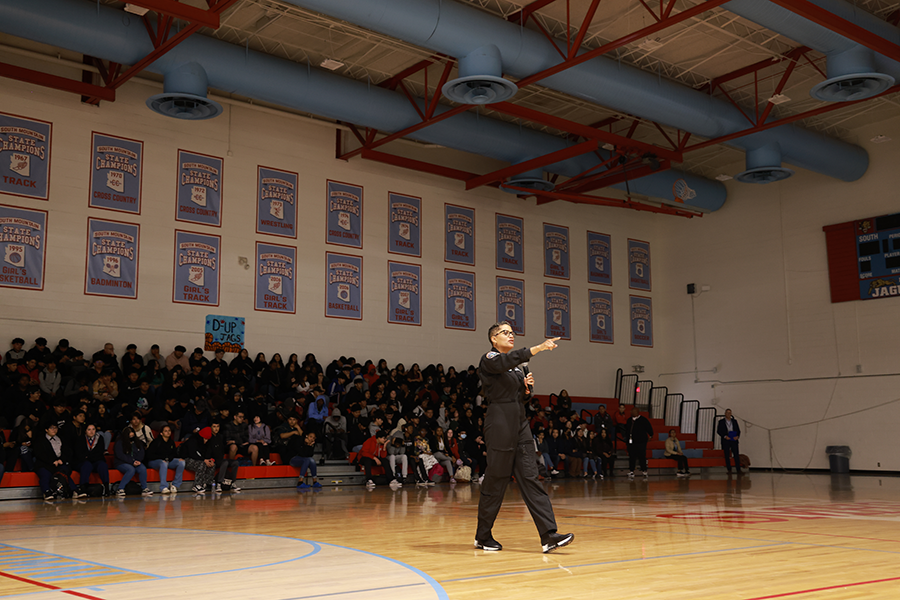 Dr. Proctor made history last year, becoming the first African American woman to pilot the first all-civilian mission to space, Inspiration4. Her visit to The Academies was arranged by SMCC's Trio program, and led by Nicole Wetzel, Director of Enrollment Services.
"We are thrilled to make these opportunities possible for one of our partner high schools," said Todd Eastin, SMCC, Interim Associate Dean of Enrollment Services.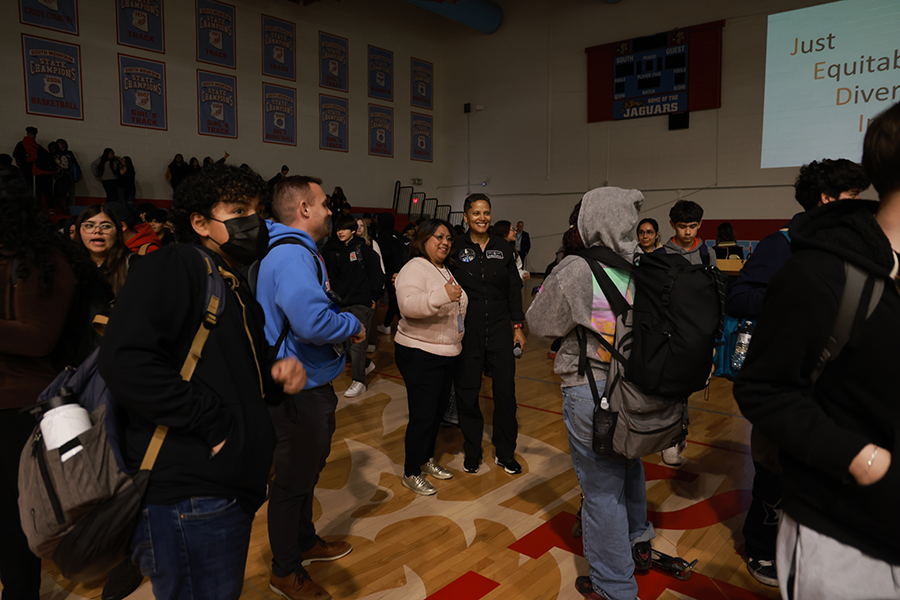 "Dr. Proctor is an amazing professor with a long history of working and supporting students in our community. Her story is an inspiration."
Dr. Proctor presented her Space2Inspire and urged students to follow their dreams, even if it takes getting creative.
The freshmen class, teachers, and staff enjoyed learning about her story, with students approaching her afterwards to share their own interests in science, aerospace, and art.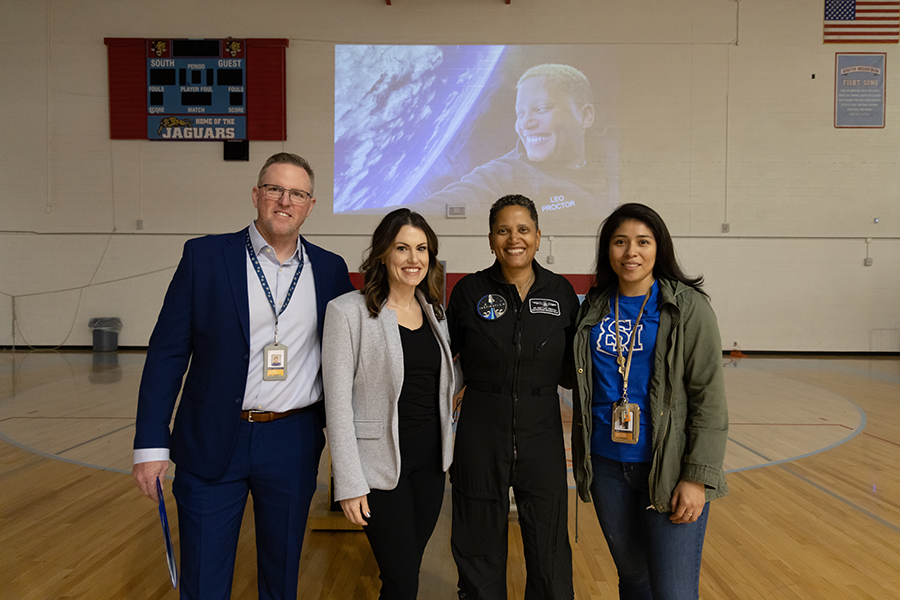 The Academies at South Mountain, part of the Phoenix Union High School District in South Phoenix, have Academies in Media Arts and Design, Science, Technology and Aerospace, and Public and Social Services.
SMCC also introduced Sharon Alvarez, a new Advisor who is permanently on-site, supporting students at The Academies with college admissions, getting involved in college, and providing early college opportunities.
"Bringing Dr. Proctor to the campus was a great opportunity for our team to show how SMCC and The Academies can work together to provide exposure to amazing leaders and opportunities to our students," said Sharon Alvarez, SMCC Advisor at The Academies at South Mountain.