Thursday, September 7, 2023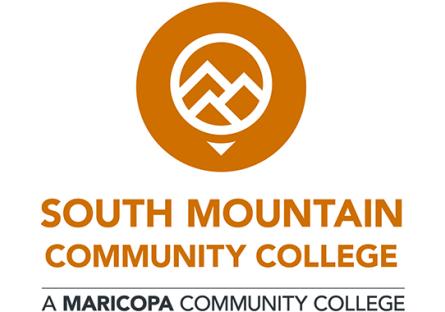 South Mountain Community College (SMCC) is seeing a record enrollment surge at the college, with a more than 13 percent growth in headcount and a nearly 20 percent increase in the number of classes being taken at the college. This includes a nearly 35 percent increase in new students entering the college, as well as massive interest of more than 400 students in the college's new Bachelor's degree in Behavioral Sciences program.
"I am sure it is no surprise that our largest growth this year is in our Counseling/Behavioral Health Sciences," said Dr. Meredith Warner, Interim Vice President of Student Affairs. "However, we're seeing growth across the entire campus, in nearly every division."
That is also ringing true across all demographics, as SMCC serves the population in one of the City of Phoenix's most diverse areas. For the Fall 2023, nearly 58 percent of the student population is Hispanic, and 13 percent is Black. Across the Maricopa County Community College District (MCCCD) as a whole, those numbers are 40 percent, and 6 percent, comparatively. As a Minority- and Hispanic-Serving Institution, more than 80 percent of SMCC's Fall 2023 enrollment identifies as minority.
Additionally, the college serves a large First-Generation population, meaning that the student is the first in their household to attend college. At SMCC, nearly 65 percent identify as first generation.
Dr. Warner attributes this record surge to a number of factors that have positively impacted enrollment numbers, including:
Personal assistance for students in the Enrollment Center, including one-on-one and/or group support from admissions throughout the enrollment process.

Cross-training in the Student Affairs department, enabling staff to be more productive with students, as employees are empowered to do more.

New Student Orientation and onboarding on location for High School graduates, which saw enrollments of 50-100 students at each visit.

A collaborative process with the enrollment staff, scheduling team, and college faculty, and division chairs, ensuring that SMCC class sections are monitored in real time, with class sections being added as soon as needed.

Interest and enrollment into the college's new Bachelor's degree program, and the willingness to grow the program sooner than originally planned.

A more welcoming physical campus experience.

A robust and continuous communications effort.
"This success is an indicator of the dedication of everyone at SMCC to ensure students know they have home, and that we are listening to their needs, and helping them reach their educational goals," said SMCC President Dr. Richard Daniel.