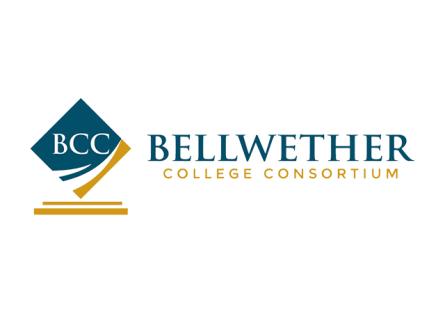 South Mountain Community College has been selected as a top-ten finalist in two of the three available categories for a prestigious Bellwether Award ­– one in the Instructional Programs and Services category ­and one in the Planning, Governance and Finance category – and the college will now have a chance to compete for the top prize at the Community College Futures Assembly in January, 2022.
Only 10 submissions from community colleges across the country are selected to compete in each of the three categories, for a total of 30 nationwide submissions. These highly-competitive annual awards highlight cutting-edge, trendsetting programs that can be replicated at other community colleges.
Instructional Programs and Services Category
In the Instructional Programs and Services Category, SMCC's submission was "The South Phoenix Oral History Project: Using Oral History to Empower Students and Community." 
The South Phoenix Oral History Project began in 2017 as a simple inquiry by students at South Mountain Community College, who were interested in exploring the rich, cultural history of the South Phoenix area. To their dismay, they discovered that much of the documented history excluded their own neighborhoods, which were predominately the homes of African American, Asian American, and Mexican American Phoenicians. Initially they proposed a class oral history project to gain greater understanding of the history of the area, and determine the significance of SMCC and its impact in the region. Joined by SMCC faculty and staff, this project evolved into the South Phoenix Oral History Project (SPOH): a student-founded and led initiative to capture and preserve the history of South Phoenix.
The SPOH has already implemented a number of unique experiences, including:
In 2018, the website www.southphoenixoralhistory.com was launched
In the fall of 2020, a historic walking tour of SMCC was created
in January of 2021, in celebration of the college's 40th anniversary, SPOH created a full-length documentary.
This fall, the SPOH is releasing an area-wide digital survey designed to gauge resident's perceptions and understandings of just what the "boundaries" are of the South Phoenix area.
Following on the successes and growing momentum of the effort, in the Fall of 2022 the first academic peer-reviewed journal article about South Phoenix will be published.
This incredibly collaborative effort between students, faculty and staff at SMCC has already collected a massive physical and digital collection of recorded history, with nearly 250 hours of recorded interviews of more than 100 residents having taken place, and more scheduled all the time.
Planning, Governance and Finance Category
In the early 1990's, SMCC faculty members Lorraine Calbow and Dr. Jerome Garrison recognized a big problem for students: high student loan default rates, and a lack of available scholarships. In 1996, as they themselves acknowledge, they decided to "stop complaining, and do something about it."
Calbow and Garrison worked to initially raise $5,000 in seed money for an endowment, but their goal was much greater, as they hoped to make a positive impact on students for decades to come. A goal of raising $100,000 in pledges and donations within nine months was established, all in an effort to build the "South Mountain Community College STARS (Students Transformed to Achieve Radiant Success) Endowment Program." The hope for this effort, and SMCC's second 2022 Bellwether Submission Finalist, was to create an enduring fund which would provide scholarships for returning SMCC students, thereby reducing dependency on student loans.
Part of the effort included an – at the time – unorthodox way of building the endowment: visiting each employee on campus and asking them directly for their support. Each employee was invited to make donations by payroll deduction. They could choose to deduct either $4.16 per pay period for employees working 12 months per year or $5.55 per pay period for employees working nine months per year.
The goal of raising $100,000 in pledges and donations was exceeded within the nine-month timeline, as did two subsequent similar campaigns. When Dr. Shari Olson became president in 2011, she asked the team to consider establishing an external advisory board to raise funds from the college community. As a result, two successful signature events were established: an annual statewide STARS Talent Show held each fall, and an SMCC Gala held each spring.
To date, the STARS fund has exceeded $520,000 in donations and pledges while awarding approximately $160,426 of spendable funds to returning SMCC students in the form of scholarships.
"I am thrilled and honored that South Mountain Community College was named as a Top 10 finalist for two separate Bellwether Awards," SMCC President Dr. Shari Olson said. "Both submissions show the continued innovation that underscores everything we do at SMCC, as well as our absolute focus on helping students succeed."
Teams from SMCC will now be able to travel to the Community College Futures Assembly to present and compete for the top prizes. This year's event will take place in San Antonio, TX, from January 30 – February 1.